TAMPA, FL
PHOTOVOLTAIC SOLAR PANELS INSTALLATION
YOU CAN SAVE MONEY AND PROTECT THE
PLANET WITH SOLAR PANELS FOR YOUR HOME
You should do yourself and the planet a favor by making the switch today and go solar for your home energy needs. Homes.Solar is Tampa's Premier Residential Solar Panel Specialists.
You own your home, so why not own the energy that powers it with the help of the sun. Nobody likes to rent anything. So why are you renting your electricity from the electric company? Get home solar installed today!
Affordable Solar Panel Installation
PV Solar systems can help you achieve your energy independence. You will own your own energy, save money and reduce your carbon footprint from day one.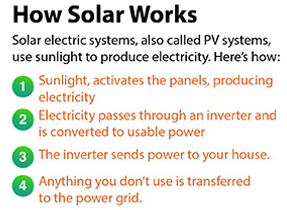 PHOTOVOLTAIC SOLAR PANEL installation in Tampa, Brandon, Valrico, Sun City, Apollo Beach, Ellenton, Bradenton, Sarasota & Lakewood Ranch 
Homes.Solar is a full-service solar panel supplier and installation company. We help Floridians utilize the most precious and natural resource the beautiful Sunshine State has to offer – the Sun. We partner with the best manufacturers in the solar industry so that we can provide top-notch products to our customers at affordable prices, so they know that they are getting a quality system installed for their house that will become a great return on investment for years to come. These solar panel systems have been designed and tested by solar experts who have spent years developing effective panels for your rooftop system. We provide our customers with all of the equipment, drawings, and design for their homes and we ensure each installation is done to the best standards possible. We even offer warranties on each installed solar panel system.
Residential Solar
As long as the Sun Shines, you'll get the energy you need. Learn how to use your house in the Tampa area as a tool to generate your own energy and save money, while doing your part to save the planet.
Solar energy generation and storage require smart design concepts and proven technology. Our group designs systems that our customers can control through intelligent monitoring systems.
You should schedule a time with one of our Energy Auditors to better understand how Homes.Solar can improve the energy efficiency of your home. After one of our certified technicians meets with you, we can design a plan for installing a system on your home fresh with state-of-the-art rooftop PV Solar Panels, chargers, and inverters and get them connected to the public utility so that you no longer have to rely on the for your energy needs.
Tampa Solar Panels | Power your home by "Harnessing the Power of the Sun"
You can put more money into your pocket almost immediately and the savings you'll experience will last for years as you enjoy your Photovoltaic solar panels, giving you the energy to own your own power. You never have to worry again about rising energy costs or knowing that you have to pay the electric companies more than you should. The wait is over. Just take control of your energy bills and use the power of the sun to do so. Also, you will be proud to know that you and your family are using the Tampa, FL sun to help the planet move towards a more sustainable future.
Reputable Solar Company in Tampa
Valrico, Tampa, Bradenton, Sarasota, Apollo Beach, Ellenton, Lakewood Ranch, and surrounding areas are just some of the cities in which Homes.Solar serves and assists its valued customers. We are proud to help Floridians Harness the Power of the Sun. There are many things we do to consider PV solar panel installations with factors such as the location of the home, shade, and position of your roof among other things when planning for your solar panel installation. We make sure our customers are completely satisfied with their new systems, each and every time.
To learn more about how solar panel installation on your home can help the planet and be a great investment in your home, click here
Or check out our Solar vs. Renting Electricity video here
BEST SOLAR PANEL installation company in:
Tampa, Valrico, Brandon, Riverview, Plant City, Lakeland, Ruskin, Sun City, Parrish, Ellenton, Bradenton, Sarasota, Lakewood Ranch